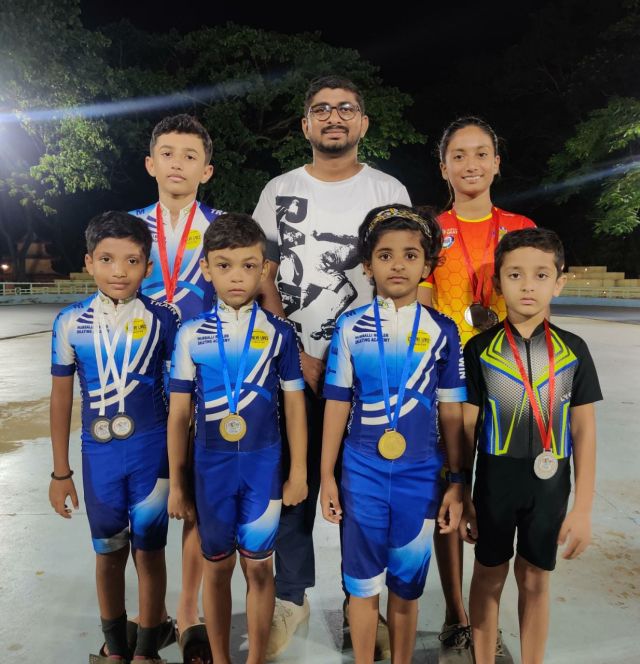 Hubballi Roller Skating Academy skaters have bagged medals in the 4th Open State Speed Roller Skating Championship organised by the Karnataka Roller Skating Association as part of Makkala Dasara by Shivamogga Municipal Corporation.
In the championship, Samarth R. Marathe won two gold medals, Swara S. Patil won two gold medals, Saanvi Sambrani won two silver medals, Krutharth Aithal won two silver medals, Anish Hubballi won two bronze medals, and Rahil Hulamani won one bronze medal.
The kids have been trained under the guidance of skating coach Akshay Suryawanshi. HRSA members, parents, and Dharwad District Roller Stating Association President and Secretary appreciated and congratulated the skaters for their achievements.
The Hubli Express is on WhatsApp now, you can join the WhatsApp group by clicking the link >>>>>  https://chat.whatsapp.com/GGfNcYk081zKiAlNb2oI5d >>>>>>> You can follow us on Facebook @HubliExpress